It's time to start the PARTY!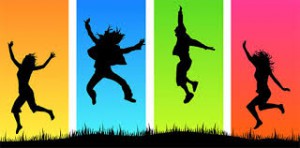 Participate
     Actively in
           Returning
                 To
                     Youthyness
I am so excited to finally launch my first weekly movement video for the PilateZone family to share.
 I know you are getting all the benefits of walking through the studio door and working your a** off.
Now you can get weekly reminders, insights into the work or exercise tips to share with friends and family who have been wondering what keeps you so young.
This week I am sharing Franklin Method imagery for a healthy spine you can do while sitting at your computer.  
Next week, taking it to the floor.
Pilates, yoga, The five Tibetan Rituals that keep you forever young, as well as home workouts will be coming.
Just a warning, I'm getting a little silly with this first one, but I promise you will get real workouts as the weeks go by.

Please share this video with your friends and family and we will really get this party started.
Let me know what you would like to take a deeper look at in the comments below.
with much love and wishes for a grand life in a healthy body,
Maya